Universal Armour
BODYGUARD - Protect
Sale price Price $22.00 Regular price $22.00 Unit price / per
Tax included.
BODYGUARD has been amplified with the high cleansing and protection crystals of Aventurine and Clear Quartz. Combining these crystals with essential oils that are high with anti-bacterial and anti-viral properties, offers a high vibrational natural perfume that helps support the immune system, shield against negative energy and environmental pollutants, as well as acts as an insect repellent. 

Metaphysical Properties of Aventurine: Balances Energy. Protects Against Environmental Pollution. Absorbs negative energies and pollutants.
Metaphysical Properties of Clear Quartz: Supreme gift of Mother Earth. The master of healing. Amplifies the strength of other crystals. 
PRODUCT STATS: 10ml Roller Bottle / 10g. Vegan. Cruelty Free. Toxin Free - 100% Natural using Therapeutic Grade Essential Oils with Fractionated Coconut Oil. Ready for immediate use. Professionally Formulated and Made in Australia 
SCENT: Clean, fresh and purifying
DIRECTIONS: Apply to pulse points and back of neck
CAUTION: Keep out of reach of Children. Do not ingest. Irritation may occur if in contact with skin. Avoid contact with eyes, inner ear and sensitive areas. Consult your physician if pregnant or under a doctors care. Do not store in direct sunlight or near heat.
INGREDIENTS: Fractionated Coconut Oil, Salvia Officinalis (Sage) Oil, Eucalyptus Radiata Leaf/Stem Oil, Cymbopogon Flexuosus (Lemon Grass)
The information contained on this website is not intended to diagnose, treat, cure or prevent disease. It does not constitute medical advice and cannot substitute for appropriate medical care. Statements on this website have not been evaluated by the Food and Drug administration. Products on this website are not intended to diagnose, treat, cure or prevent disease. If you are pregnant, nursing, taking medication, or have a medical condition, consult your physician before using these product
Customer Reviews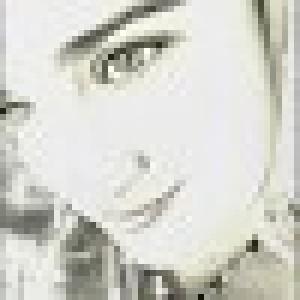 SW
12/16/2021
Samantha W.

Australia
Extra padding of protection
I recently discovered this collections while exploring new local stores. My friend suggested that I get BODYGUARD after I was sharing my year of negative attacks and blockages in different situations. I love the idea of crystal energised oils to help amplify and aid in one's health and delivering peace of one's state of mind Bodyguard fragrance is UPLIFTING and ENERGISING loving the combinations of oils that's been blended and infused This unique bottle compact with charged energised crystals with oil also aid in my own personal BODYGUARD, for the crystal properties promotes in healing and protection of any negative energies. So the combination of these two together is my new carry on buddy when ever I leave my home. ‍♂️✌